Introduction
Enrollment into a desired educational establishment is one of the significant stages of a student's life. Writing an application essay is among the requirements for students who wish to enter a university or college, apply for a scholarship, or graduate from school. From time to time, the application papers are called admission essays or personal statements depending on the type of paper and the goals of its writing. Many committees that decide on awarding a scholarship or approving the enrollment of students to a specific educational establishment consider an application essay as one of the main criteria to determine the student's destiny. That is why many students stress out when they get an assignment to write an application essay and seek practical help because they lack skills. One way to ease the writing process is by asking one of your experienced friends who has already applied for the same scholarship program or enrolled in the same educational establishment. However, not all students have such friends and often must deal with complex assignments alone. Consider turning to professionals if you're looking for help with your application essay. To get practical assistance, you need to choose a reliable application essay service that will help you to deal with difficult papers. Turning to a service that will write a paper for you could make a big difference, and you will understand that it was one of the best decisions. Such services are trustworthy and collaborate with professional writers with vast expertise in creating application essays and other papers for colleges and scholarship programs. Proceed reading to find out how to write an application essay for college, scholarships, and grad school.
A definition of an application essay
Speaking about the main characteristics of an application essay, one must note that such papers are not too volume. Usually, the application essay is up to 800 words. Application essays mostly contain information about the students and briefly introduce the paper's author explaining his or her motivation to join a scholarship program or a certain college. Application essays present the achievements and goals of students and explain how an applicant fits the requirements of a particular program. Usually, application essays are read by enrollment committees or scholarship committees, who decide what the next steps of an applicant should be.
Find out the requirements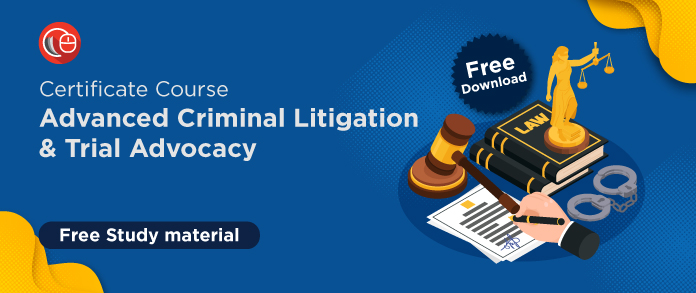 The first stage of writing an application essay for college scholarships and grad schools would be getting the manuals and reading the details provided by a committee. A student will define his or her goals by reading about the requirements and realizing what is obligatory to mention while writing an application essay. If you are running out of time and wish to skip reading the instructions, create a standard paper according to your experience. It could work if your knowledge is enough. However, in most situations, missing reading the instructions from a committee is not a smart move because you are risking miswriting a paper. Usually, the requirements for writing an application essay depending on its aims and on the type of program. Ensure that you understand the tone of voice, the style, the correct name of the committee members, the deadline, the number of words, and the formatting style.
Highlight your main achievements
Proceed with writing an application essay by describing yourself. Positively talk about yourself. Before you start writing, think over what you are your fundamental values and main achievements. Make this information the central part of an essay. Remember to ensure that you clearly understand the requirements and the aims of writing. It would be best to explain why you chose a specific educational establishment or a scholarship program. Most application essays require providing additional information about your achievements in addition to your studying achievements. For example, if you volunteer or professionally attend a sport, you need to mention it.
Organize your thoughts
Effectively arranging your thoughts is an excellent step to writing a good application essay. When you are happy with collecting all the needed materials and information about yourself, including your main achievements, think over the structure of your application essay. Remember that the committee members usually do not have enough time to go through the whole paper, even if it is only 500 words long. So you will need to put the essentials at the beginning of the essay. Consider having at least three or five paragraphs and mentioning all the core information in the first paragraph.
Add some creativeness
Of course, when you write an application essay, a lot depends on your goals, the type of paper, and the program you're applying to. However, adding creative ideas and showing your ability to think out of the box will make a difference and could become a plus. If appropriate, add some innovative ideas and make your essay stand out to be noticed by application committee members.
Edit an essay
Editing your application essay is an important stage of writing because if you will make mistakes and do not reduce them, it could influence the situation poorly. When committee members read an essay you create, they will consider the content but also note how you can follow the structure and formatting requirements and if you understood the writing instructions correctly. Remember to use specific tools that help reduce grammar and punctuation mistakes, like Grammarly. Reading your application is safe from the beginning. You can think over the content, add something or exclude some insignificant and unnecessary points from your paper.
After reading our article, we hope you know how to write application essays for college scholarships and grad school. Always start by defining the requirements and goals of writing. Highlight your main achievements and arrange your thoughts to make the essential information visible. Put the most valuable facts in the first paragraph. Do not hesitate to add creative ideas to make your paper stand out. Always spend enough time editing your application essay and reducing all mistakes. We wish you good luck!
---
Students of Lawsikho courses regularly produce writing assignments and work on practical exercises as a part of their coursework and develop themselves in real-life practical skills.
LawSikho has created a telegram group for exchanging legal knowledge, referrals, and various opportunities. You can click on this link and join:
Follow us on Instagram and subscribe to our YouTube channel for more amazing legal content.