This article has been written by Adv Tausif Anis Shaikh, pursuing a Diploma in US Contract Drafting and Paralegal Studies and has been edited by Oishika Banerji (Team Lawsikho). 
It has been published by Rachit Garg.
Introduction
Immigration is a process for an individual to migrate from one country to another, such a person is called an immigrant of the country where he has migrated to and as different countries have their own rules and regulations, the immigrant is also bound to follow those rules and regulations where the immigrant has migrated to. Immigration is like a checkpoint where a person's documents and his reason for migration is checked as to whether the individual is entering from roadways, waterways or airways of another nation. Through the immigration process, a person can also become a permanent resident of the particular country which he has migrated to. Immigration laws are for the safety of the country and for the immigrant's safety, so everything works smoothly. This article discusses the US immigration law in relation to discussing the legal conundrum surrounding green cards.
Need for migration
When an individual does not get the required facility or privilege which he/she deserves or is in need of then the need for migration arises. There are several reasons for an individual to migrate from one country to another such as a job, to join a family, a higher standard of living, educational opportunities, an unfavourable political environment etc. Now to migrate an individual needs a visa from the particular country where he/she wants to migrate and in order to get the visa he/she needs to apply.
Types of visa
The types of visa, one can apply for US under US immigration law are:
Family-based immigration –
There are two types of family-based immigration visa categories, namely, immediate family visa and family preference-based visa. It is necessary to note that a foreign citizen must be sponsored by a US citizen or a US lawful permanent resident to get a Family-Based Immigration Visa (that is, a green card holder).
Immediate family relatives are based on close family members such as a spouse, child or parent. Family-based relatives are for specific, more distant, family relationships. This is for brothers and sisters of US citizens and their spouses and minor children The US citizen applying for this must be 21 years and above.
Fiance(e) visa –
A fiance (e) visa is also known as K-1 nonimmigrant visa. A US citizen who wants to bring his foreign fiance to the US in order to get married may apply for a K-1 nonimmigrant visa and must intend to marry each other within 90 days. The marriage should be valid, both should give the consent to marry each other and not for the sole purpose of obtaining immigration benefits, and after the marriage, the K-1 nonimmigrant visa holder can apply for permanent residence in the US thereby can apply for a green card.
Employment-based immigration –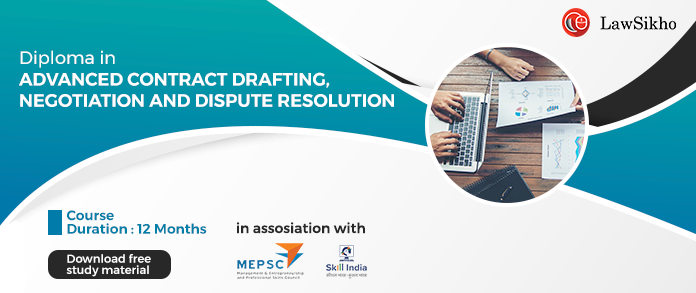 As the word suggests, this type of visa is issued to an individual who wants to migrate for work purposes. As there are various types of job fields which require an exceptional and higher level of standards such as scientist, arts, education, business, professors, researchers, certain executives, managers, skilled workers, special immigrant religious workers, and foreign investors who meet specific investment criteria, through which a person can obtain an employment-based immigration visa which covers (EB-1) (EB-2) (EB-3) (EB-4) & (EB-5) Visas according to their preferences.
Returning resident visa –
One's Green Card (permanent resident) has been allotted to the immigrant and after which the immigrant wishes to travel outside the US, then the Green Card holder of the US who is travelling and living outside the US is supposed to return to the US within one year, to maintain their permanent residence status. However during a pandemic, this law was not exercised as the situation was out of control, but the US Consulate did look at certain evidence of the Green Card holder to check whether the Green Card holder was forced to stay outside US due to some unavoidable circumstances after the completion of one year or he voluntarily, on purpose wanted to stay outside US for more than one year or maybe he did not want to return to US for a longer period of time.
Diversity visas –
This type of visa is obtained through a lottery system and is also known as (Green Card Lottery). This type of visa gives a chance to become a Green Card holder to diverse people around the world. This type of lottery system was introduced in 1995 to give a chance to the illegal migrants to work in the US and to stay permanently. The main objective behind this type of lottery system is to give chances to the applicants mostly from those countries where there are less number of immigrants in the US.
Student visa –
A student visa also known as F-1 Visa allows the foreign student to enter the US for studies and pursue education in the US, it is a non-immigrant visa (temporary visa).
Refugee quota –
As the name suggests, people who have come to the US due to some insecurities faced by them in their home country and are not willing to or are scared of returning to their homeland can stay in the US, provided that they file an asylum in the US court of law, where their reason for not returning to their home country is put up in the court in the form of a story and if the court is satisfied with the story, after evaluating all the evidence the court grants protection to the individual under U.S. Refugee Admissions Program.
All you need to know about US immigration laws
It is ideal to note that the Constitution of the United States vests all kinds of federal legislative powers upon the US Congress, who utilises such power to frame both public and private laws. In the United States of America, the Immigration and Nationality Act of 1952 (INA) governs the subject matter of immigration. Whenever Congress enacts any public law in relation to immigration and nationality, there can be changes brought in INA. It is ideal to note that the United States immigration laws that are enacted by Congress, vests authority in relation to immigration and visa-related matters, which is inclusive of entry and exit of all travellers across the nation's borders. Immigration laws, including the Immigration and Naturalization Act (INA) in Title 8 of the United States Code with amendments, as well as additional laws, are responsible for controlling US visa processing and issuance.
Limitations on green cards
Every person who has migrated to the US, dreams of getting a Green Card in that country. A Green Card is a card issued by the USCIS (U.S Citizenship and Immigration Services), which enables an individual to live and work in the US and that person is considered as a permanent resident of the US. However, such an individual will not have the equal rights that an American citizen enjoys, as there are certain limitations to Green Card, as has been provided hereunder:
As Green Card holders maintain the status of permanent residence, they cannot be deported to their country of origin.
The Green Card holder cannot run for political office in the US.
A holder cannot directly sponsor any person outside the US to come and stay or work in the US. A family member is an exceptional case but there are some restrictions to it as well.
Conclusion
The fascination over obtaining a Green Card in the United States by immigrants is termed to be an achievement. The urge to live and work permanently in the United States is facilitated by the constant trial of obtaining a Green Card. Ideally from the outside, it may look like a grey concept but it generally becomes a trauma for the majority of people in the United States, who fall within the category of immigrants. What the United States government can aim to do is to make the process of obtaining a Green Card easier and smoother for immigrants so as to promote inclusivity in diversity.
References
---
Students of Lawsikho courses regularly produce writing assignments and work on practical exercises as a part of their coursework and develop themselves in real-life practical skills.
LawSikho has created a telegram group for exchanging legal knowledge, referrals, and various opportunities. You can click on this link and join:
Follow us on Instagram and subscribe to our YouTube channel for more amazing legal content.