Mr. Manu Sharma is a criminal defence lawyer and has almost two decades of experience at the Bar. He has handled many high-profile cases that include representing former Union Minister A Raja in the 2g case, Malvinder Singh in Religare Case, Om Prakash Chautala in PMLA case, and Aditya Talwar in the aviation scam case. 
He has also represented Mr. Navjot Singh Sidhu, Mamata Banerjee's daughter-in-law, and he also continues to represent Mohammed Azim Khan. 
In an interview with LawSikho, Manu Sharma shares his journey and experiences while emphasising on the importance of internships.
Edited excerpts from the interview are below:
Let's begin with an overview of your professional journey so far. If you had to trace your journey from where you began to how far you've come, where would you like to start?
Manu Sharma: When you aspire to be in litigation, you have to first and foremost go and attach yourself to a good chamber. So my journey began with Pandit RK Naseem. He was doing all the high-profile matters so with him, I gained a lot of experience. I worked with him for about three and a half, four years. Then I had a brief stint with the then ASG Mr. Gopal Subramaniam. I wanted to spend some time in the Supreme Court to see what's the difference between trial courts, High courts and the Supreme Court. 
I had a long association with the late Shri Ram Jethmalani and that experience matters to me a lot. It instilled in me a lot of confidence, and propensity for hard work and being true to your client. And the value system that works in this profession.
How far do you think are internships important if somebody has to get into litigation? When is the right time to start doing internships?
Manu Sharma: Internships are important to enable students to decide which line is fitting into their scheme of things. You know, initially, students by virtue of the glamour which comes with a particular field, whether it's corporate or criminal or intellectual property, become the first deciding factor, although it's the worst deciding factor. So, one should start internships in their third year and diversify. 
If you are in a 5-year course and by the time you have completed 7-8 internships, you're in a good position to decide that yeah, this is the field for me. Those three four to two months that you will just spend with those lawyers will enable you to make an informed decision, it will enable you to assess your own inclination, and your skill set plus a realistic grounding that one requires. 
How can one apply to get an internship under your guidance?
Manu Sharma: It's purely on a first come first serve basis. There are no interviews, and there is no assessment, I am against judging children and kids who are still pursuing law and interviewing them. So they apply and if we have a slot, my associates take care of that. 
My associates do assess their research skill, their drafting skills, and we also assess well how attentive they are in court. And based on that we make a mental note of it. 
Research and drafting are not something that is part of the law school curriculums. It's not being extensively taught there. So how can a student on his own personal level start sharpening those skills?
Manu Sharma: That's where our role is important. The research will usually involve a question of law. So for instance, there is a bail application, which is going to be argued. So first of all, the intern should see the facts of the case. And what we will assign to them is to tell us that in similar cases involving cheating or embezzlement of funds, whether in the past, bail has been considered favourably. Then we will also give broader-based research like what are the parameters for grant of bail? So case law reading is critical for research. So that's what they pick up here during the internship experience.
What do you think are the selection criteria for juniors?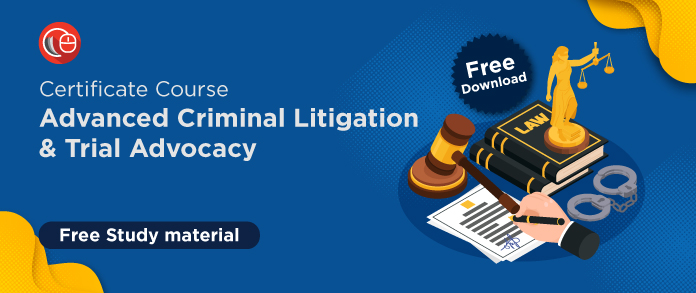 Manu Sharma: Lawyers don't usually need a very big team, especially in my field, counsel practice, and this is where counsel practice differs from a law firm.
For counsel, I can tell you what the selection criteria can be.  For that, we meet an applicant, and we interview him. At my level, I don't like to keep freshers because they are raw and they are not in a position to add value to something that I'm going to conduct in court. They need to quickly understand what I want from them. I would consider favourably a person who's spent four or five years and has worked with a trial court lawyer already. For me, grades in your law school don't matter at all. 
It's important for me to notice hunger and spark in an individual.
Do you notice any emerging trends in litigation post-pandemic? And if so, what are those?
Manu Sharma: Now we are back to where we were pre-pandemic in terms of the volume of work. Technology has added a great deal.
Most conferences now happen through this medium. And thanks to the incumbent Chief Justice of India who has also enabled video conferencing. So that's a huge shift that enables lawyers from outside to participate in Supreme Court proceedings. You can be everywhere. Plus internships also through this period happened through the medium. So that's been a huge contributor to providing access to lawyers to courts through this medium. What goes on in courts is no longer a mystery. People can watch how judges grill lawyers, how lawyers respond, how there is an exchange of information, and exchange of arguments. 
Any last piece of advice that you would like to give to young law students?
Manu Sharma: Law school is a time to enjoy. Look forward to great things. Read a lot. As I said, diversify your internship experience, and work hard, but also enjoy the process, enjoy the journey. Things won't be easy initially, financially, there will be ups there will be downs. But if you sail through the first four or five years, it's very enriching to be a litigation lawyer. 
---
Students of Lawsikho courses regularly produce writing assignments and work on practical exercises as a part of their coursework and develop themselves in real-life practical skills.
LawSikho has created a telegram group for exchanging legal knowledge, referrals, and various opportunities. You can click on this link and join:
Follow us on Instagram and subscribe to our YouTube channel for more amazing legal content.